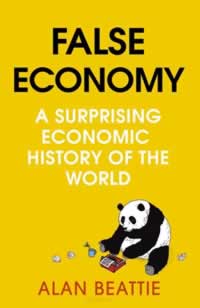 Alan Beattie, World Trade Editor of the Financial Times, talks about his new book, False Economy: A Surprising Economic History of the World, with Professor Robert Wade of the London School of Economics.
Podcast: Play in new window | Download
Running time 41 minutes; size 17.8 Mb.
If you enjoyed this post, please consider to leave a comment or subscribe to the feed and get future articles delivered to your feed reader.