The twenty-fifth edition of Development Drums discusses the big challenges of development in the 21st century.
My guests are Malini Mehra from the Center for Social Markets and Alex Evans from the Center on International Cooperation at NYU.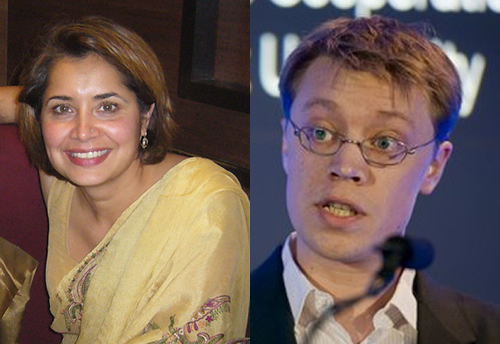 The agenda for the discussion was a presentation given by Alex Evans to Members of Parliament in the British House of Commons.  In his presentation, Alex identified ten key issues for discussion: the changing distribution of poverty; demographic change; the financial crisis; oil prices; food prices; feeding the 9 billion; climate change; trade; the changing face of conflict; the global governance deficit; and the implications for UK development policy.
If you enjoy Development Drums, you may also enjoy the Center for Global Development's Global Prosperity Wonkcasts, which are a bit shorter than Development Drums.  As with Development Drums, you can listen online, subscribe to the feed or subscribe free on iTunes.
The Guardian has also started a monthly development podcast.  The most recent editions are about "securitisation of aid" (that is, greater focus of aid on fragile states) and on so-called "land grabs".  Again, you can subscribe to the feed directly, or get it free on iTunes.
Podcast: Play in new window | Download
Running time 1 hour 13 minutes; size 41 Mb.