Center for Global Development Senior Fellow David Roodman talks about his latest book 'Due Diligence, An Impertinent Inquiry into Microfinance'.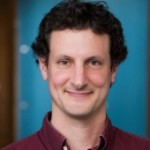 David discusses the evidence surrounding the effects of microfinance on the lives of the world's poor and its implications on aid donors, within the context of his book's key findings. David then goes on to speak about what he himself has learned about the roles of different kinds of evidence, along with the unusual way in which he used
open blogs
 to guide and inform the writing of his book.
Running time 44 minutes; size 34.5 Mb
Podcast: Play in new window | Download
Subscribe: RSS