In this episode, Rakesh Rajani and Martin Tisné discuss accountability and openness.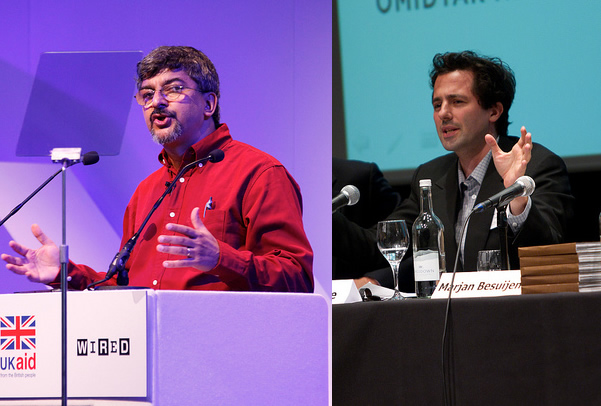 Rakesh Rajani is a Tanzanian civil society leader who currently leads Twaweza (meaning 'we can make it happen' in Swahili), a 10-year initiative to enhance access to information, citizen agency, and public accountability in East Africa. Until the end of 2007 he served as the founding Executive Director of HakiElimu, an independent organization that promotes citizen engagement in education in Tanzania. He advises/serves on several boards, including Revenue Watch International, Aidspan (a watchdog of the Global Fund), the International Budget Partnership (IBP), ONE, the Foundation for Civil Society in Tanzania (FCS), and theHewlett/Gates Foundations initiative on Quality Education in Developing Countries (QEDC).
Martin Tisné is As director of policy at Omidyar Network. Before that, he director of the Transparency and Accountability Initiative where he helped found the Open Government Partnership. Previously, Martin founded the aid transparency campaign Publish What You Fund, helped launch Integrity Watch Afghanistan, and was a founding staff member at Tiri.
This is the first of three episodes of Development Drums which look at the relationship between effective and accountable states, active citizenship and development.
Podcast: Play in new window | Download
Subscribe: RSS